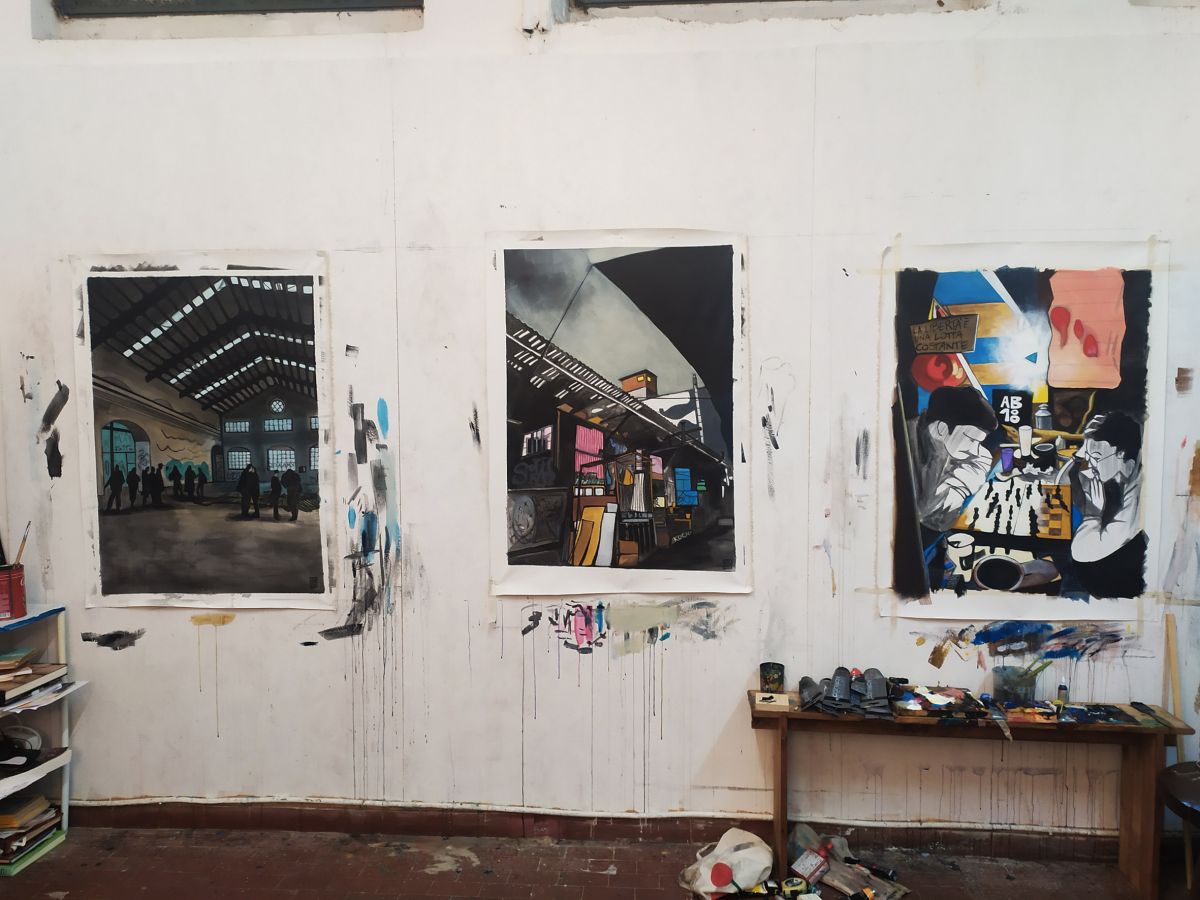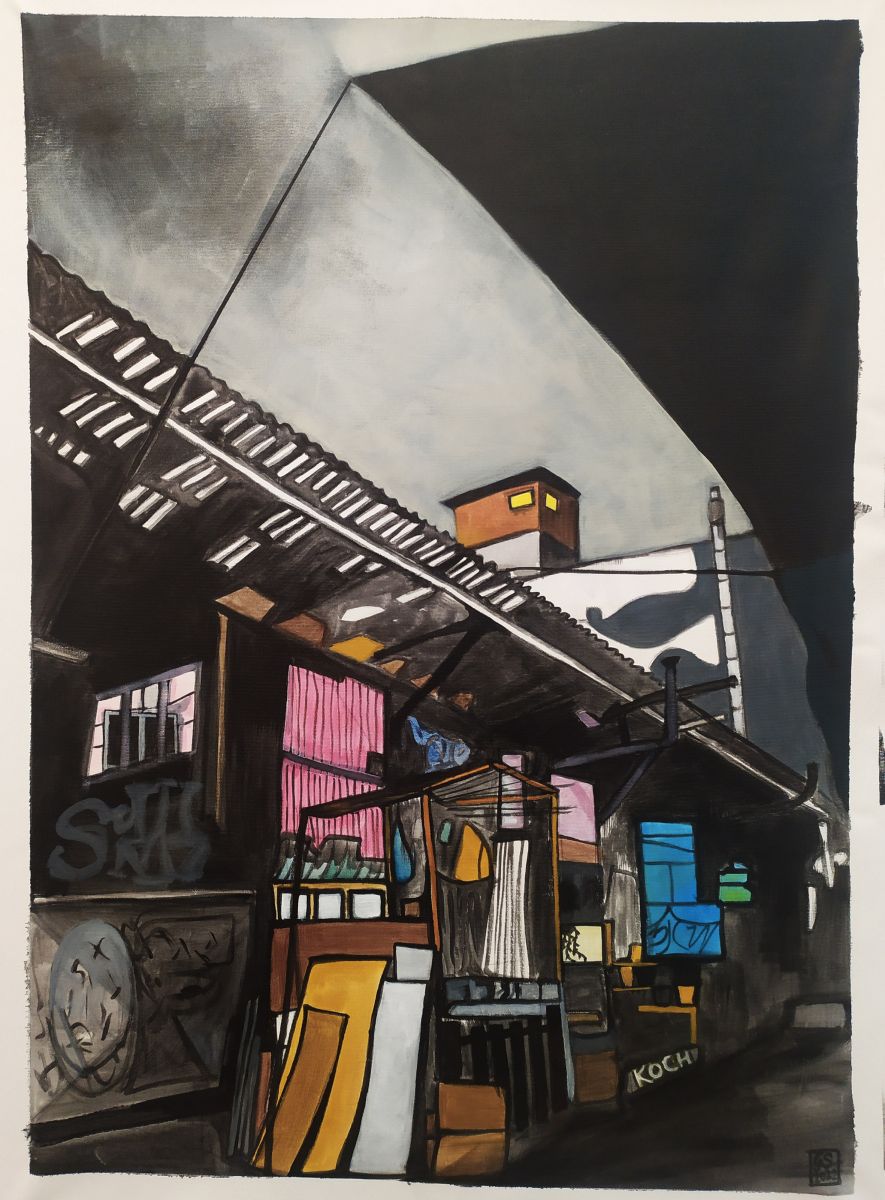 " Koch", acrylic on canvas, 68x96cm.
The place I represent in here is the gorgeous Zurich squat "Koch Areal".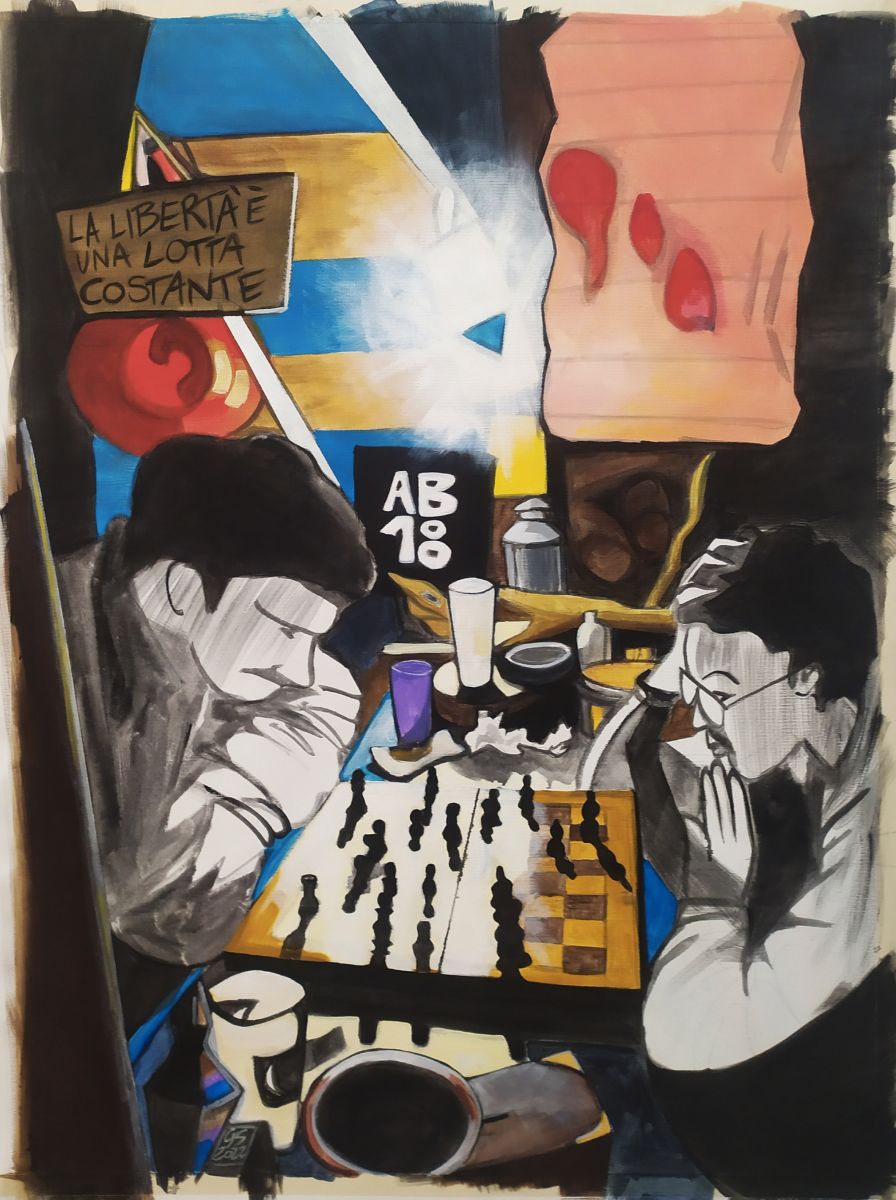 "Chess players ", acrylic on canvas, 68×93 cm.
I love this classic subject of chess players.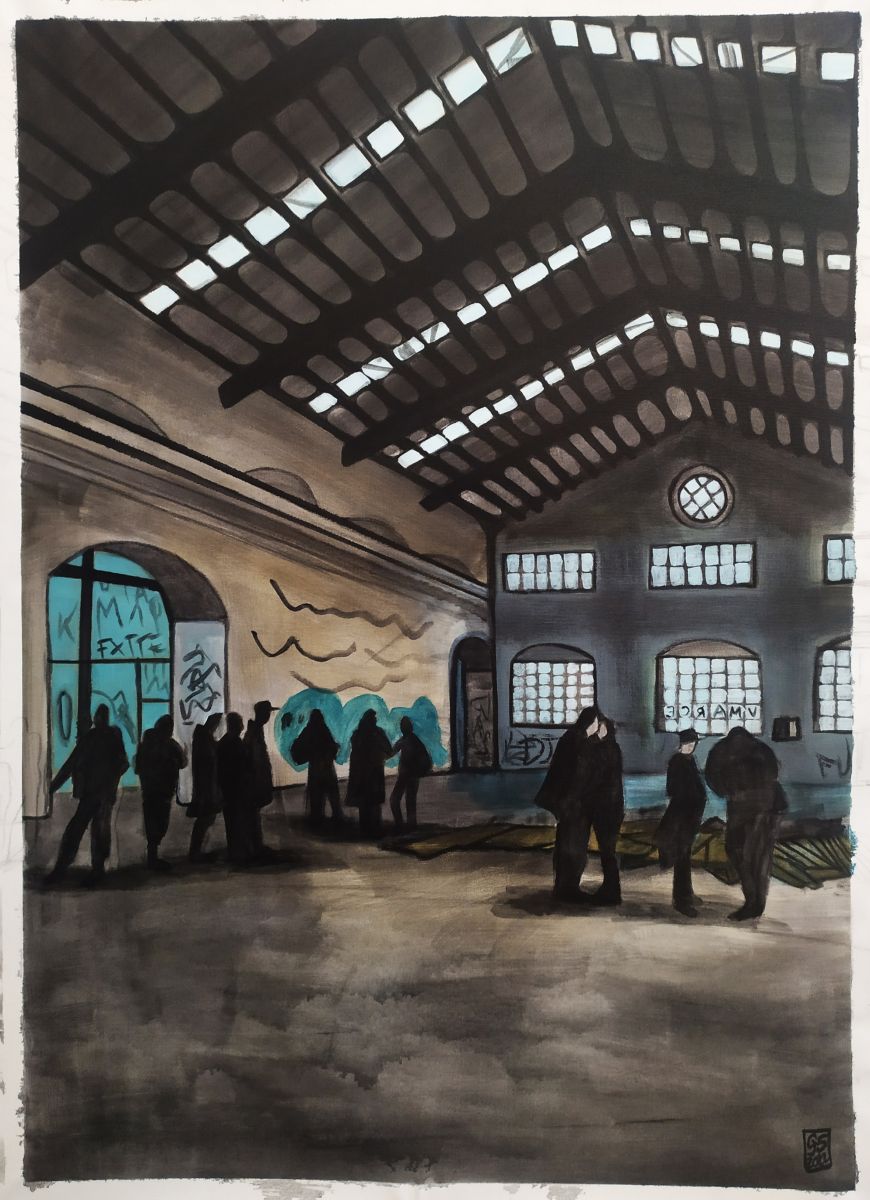 " Free party at abandoned Leopolda Station", acrylic on canvas, 70×98 cm
This one is coming just on time to the new Italian law against Rave. This was a fantastic illegal free party in a huge, abandoned since many many years, ex railway station in Florence.
What a horrible idea to use it for the amusement of Jung people….
They made all by their efforts, leaving the place better than before.